USTA Block Party with Oscar Wegner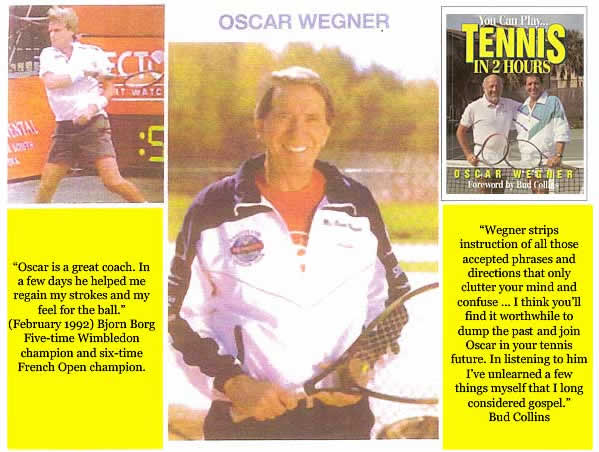 Oscar Wegner is one of the most well-known tennis coaches in the world. After playing internationally in the 1960s, Oscar undertook a coaching career and developed a remarkale methodology that makes tennis an easy sport to learn. Tennis, Oscar says, is far simpler than it looks.
Join us at the USTA Block Party with Oscar Wegner, Saturday, May 29th, from 9:00 A.M. until noon, at Rim of the World High School, 27400 State Highway 18, Lake Arrowhead, CA 92352. The cost is only $5 for students, and $10 for adults.
Contact Scott Smith at 310-418-1545 or ssmith34@verizon.net.